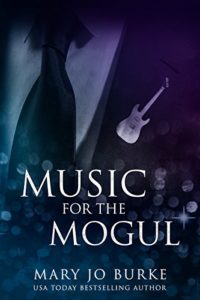 What is a family's legacy worth?
Roscoe Records is a shell of its former self, but its archives are pure gold. Charlie Roscoe is battling bankruptcy and her brother for control of their late father's company. Added to the mix, Wyatt Gaines, a multimedia mogul, wants to buy this piece of rock and roll history. Charlie is the keeper of the flame and original demo tapes of hundreds of stars. Buying the collection is easy. Opening the vault around her heart will be trickier. Unlocking her past forces Wyatt to examine his own, with unexpected results.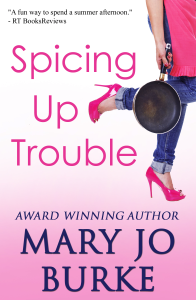 In Spicing Up Trouble, a shy chef meets a reclusive artist.
With the help and hinder of her sisters, his father. Thanksgiving, and the paparazzi, they fall in love.
Alexia Hale works as a test kitchen writer for the Chicago News. She is given the opportunity to interview the world renowned artist, Benjamin Nance Cobb. To get it, Alexia has to pose nude for Ben. She does and finds a common thread with him: his late mother's storybooks.
One photograph secretly taken proclaims Alexia to be Ben's fiancée. His father isn't pleased, her sisters are shocked, and Alexia is hounded by the press. Dating a celebrity has its challenges and rewards. Which one will outweigh the other?

Buy Now:
Eleanor Hale owns a boutique and is out of ideas.
Buy Now: